We added the option to change the date on which your clients get charged.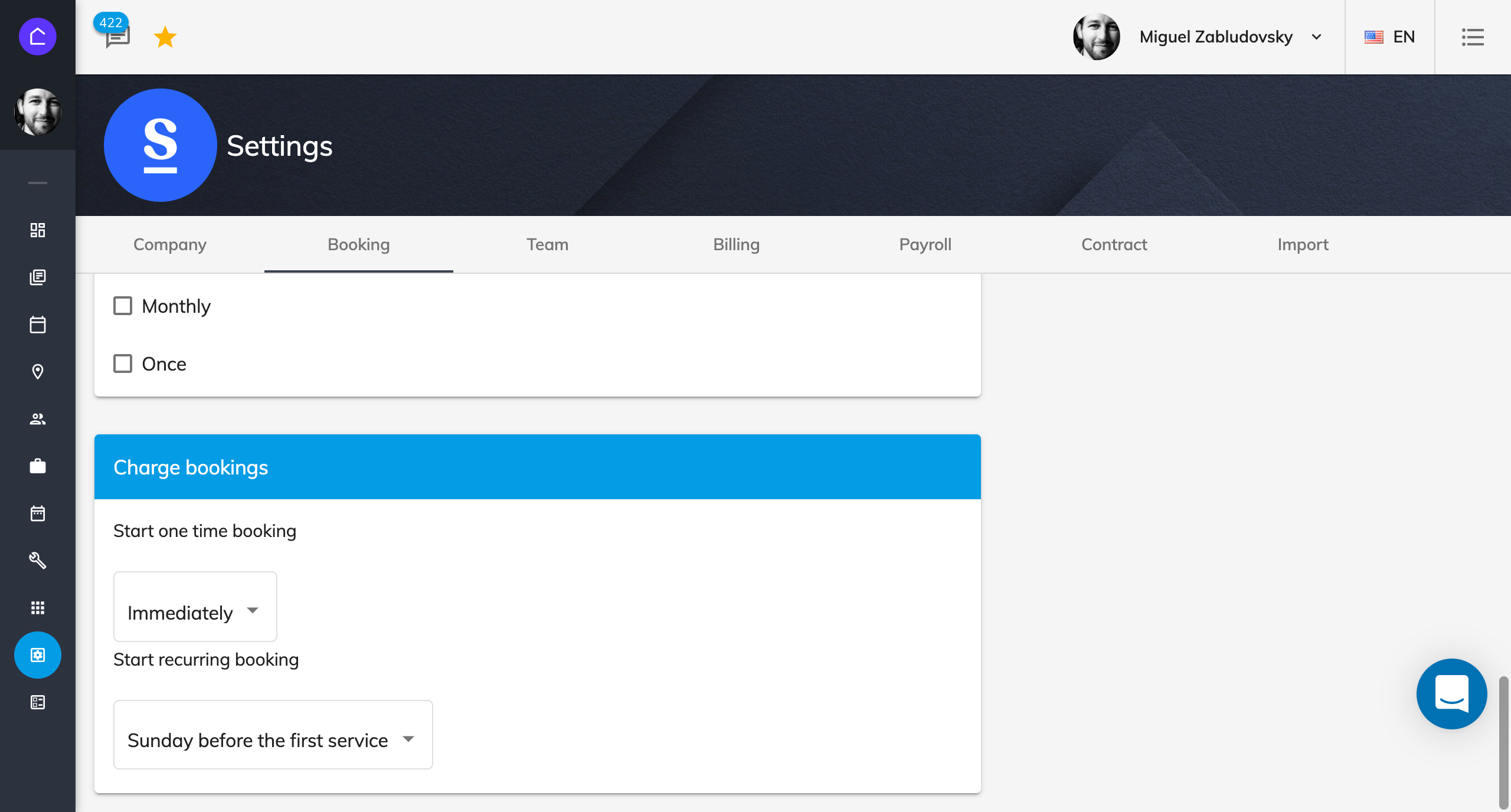 There are two modalities here: charges for bookings that happen just once and recurring bookings.
You can now chose when each of those get charged; either before the start of the week, the day before service, the day of service, or the day after service.